Mangalam Sewa Samati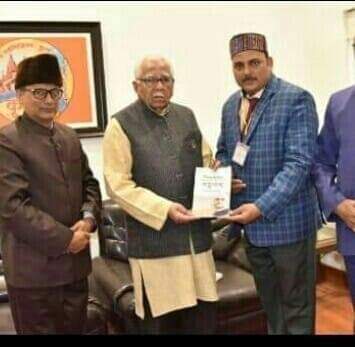 A man of Versatile genius , religious, spiritual, fellow-feeling and above all a good human being, Late Ram Daur Tripathi, born in Nasadpur, a village of Kadipur Tehsil, District Sultanpur (U.P.) contributed a lot to society with his valuable and practical knowledge of Ayurveda.
He was very popular among people of the region. People honoured him with a nickname 'Mangal Baba' because he was famous for his kindness, compassion and always ready for benevolence and welfare of people.
In his reverential memory and to release and fulfil his dream 'MANGLAM SEWA SAMITI ALLAHABAD', an institution after his nickname 'MANGAL'was founded and established on Feb 27, 2007.